The Other & The Moving Image and the UCL Deafness Cognition and Language (DCAL) Research Centre proudly welcome the film  ПЛЕМЯ / The Tribe (2014) by the Ukrainian director Myroslav Slaboshpitsky. An innovative, unique drama, an homage to the silent film — its long takes, no verbal words, moving camera, in-frame editing — a solid and disturbing masterpiece of wordless moving images. This is pure film art. No member of the cast was a professional actor, but all were truly deaf-mute. The film is entirely in Ukrainian Sign Language with no subtitles. The Tribe is about awareness, difference and diversity, and what all that means in real life. It is a film about outsiders, reflecting disability in our post-modern societies and the effects of living in poverty and of having a disability, which are life-long. Taking as a great 'test-case' example, as a reference point, the very difficult conditions, the tough life of deaf young people in Ukraine today.
Do you want to understand more about post-modern societies, diversity, disability, young people, poverty and social conditions, deaf culture, sign language and cognition?  to know about the experience of deaf people : "It was very hard and very disheartening. Just that feeling that nobody wants you. And that feeling that you cannot contribute anything."
http://www.bbc.com/news/uk-wales-32609900
Are you studying and/or working in deaf education, speech and language therapy, sign language interpretation or a similar field? This film harnesses the power of deaf actors like no other film could. If anyone doubts whether a film like this could be understood by people who do not know sign language, come and see The Tribe, certainly, a film for everyone.
Presented in partnership with Metrodome Distribution. It will be screened as part of the film section: Living in Silence: ПЛЕМЯ, Sign Language & Film Art
Dr Robert Adam Director of DCAL (Deafness, Cognition and Language Research Centre, Dr Claire Shaw (University of Bristol), Paula Garfield -Artistic Director Deafinitely theatre London- will take part of the panel discussion: "Living in Silence" at the UCL Bloomsbury Theatre Studio.The film will be screened on 28 May 2016, at 2.15 pm
Free admission
Saturday 28 May 2016 – 2.00 pm
@ Bloomsbury Theatre Studio
15 Gordon St, London WC1H 0AH
Rated 18 | 2h 6min | Crime, Drama / http://www.imdb.com/title/tt1745787 /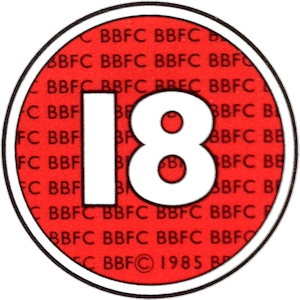 from left to right: Kiril Koshik,  Grigory Fesenko (the leading actor) and Myroslav Slaboshpytskiy (the director of the film)
Special thanks to the director @myroslav.slaboshpytskiy Myroslav Slaboshpytskiy for a masterpiece, a magical film  and for the discovery, for introducing all these wonderful actors. One of the most talked-about art-house flicks from 2014 is a silent film The Tribe (ПЛЕМЯ). It will be screened as part of the retrospective: Living in Silence: ПЛЕМЯ, the Sign Language & Film Art.
"Poised, brutal, and entirely sui generis, this was one of those rare films in which a director follows a subject to its logical limits making us re-assess our watching and listening habits in the process." Jonathan Romney, Film Comment
The actors are incredible in this film, with 100 percent deaf cast. Yes, they were silent, but, as you will see, they speak volumes through their silence and their body language. There isn't a single word spoken in the entire film, and no subtitles to accompany them.
"When there are gestures, words are not necessary," Novikova, a deaf actress, says. "It isn't a necessity to have dialogue in film — everything is written on a face and all is visible in the movements." Novykova explains that "The main thing is human emotion — that's clear and understandable to any person in the world."
There's no music, only ambient sounds. Set at a boarding school for the deaf, the story follows a gang of teenagers in a criminal hierarchy of sorts. What would happen in a deaf-mute group of young people driven by criminality, when the up-rise of sexual desire and passion took over?
Slaboshpitsky, the director of the film was inspired by stories about the "deaf mafia" in Ukraine involving theft and prostitution. The Tribe is his first feature film.  Slaboshpytskiy used his actual elementary school as the film's main location. Many scenes in the movie are presented through long, uninterrupted shot.
The story of a vicious gang of deaf and mute teenagers is mostly told through a newcomer at the school, Sergey (role played by a novel talented actor Hryhory Fesenko). Sergey crosses a dangerous line when he falls for one of the girls to whom he's assigned to pimp. Novikova explains: "This was not porn, the scenes have an aesthetic purity, there is feeling to them. These scenes are important to convey a sense of fullness, so that the audience believes and empathizes with the hero."
Young actors are hitting our silver screens harder than ever these days and it seems you can go more than a few days without hearing about some new young actor, but very little we still know about 'the other' cinema and its novel talents. We also know about non-disabled actors playing disabled roles, what about them playing their own roles.
There's never been a film like this, not just in covering this subject but also in its storytelling. The Tribe is not a disability cinematic project for disabled people only, but for everyone to see. The film is about awareness, the positive and negative aspects of existence as a human being. It is not only about deafness but rather it goes beyond. This film is concern about human nature, human society and how we live our lives. In other words, it's about the fundamental issues of human existence and human dignity, about  love, emotion, sex, hate, prostitution and violence.
Grigory Fesenko was born on September 9, 1994 in Kiev. His mother is a cleaner, his father is unemployed. There are three children in their family. The Tribe/ ПЛЕМЯ marks Fesenko's first feature film and in the leading role. This is one of the best films in 2014. His natural acting skills and talent remind us of the best from American acting: the Actors Studio. He is super in this role. His performance reminds us of the best tradition of American acting. He has the same anger of the Actors Studio, he's certainly magnificent in his role. Fesenko is a very young Ukrainian Marlon Brando. He reminds us of a very young Richard Burton. Indeed, he is also an angry young man.
" Grigory graduates from school for children with hearing impairments this year. Young people like Grigory are called "children of the streets". He is attracted by everything associated with street culture. He is a graffiti artist, parkourist, roofer. His favorite things to do: ride on trains, sitting between the cars, walk around the city with friends, drinking in bars. When inspiration comes,  he write poems .Now,  Fesenko is in search of himself and his future plans remain unknown. He spent some time playing in one of the Kiev sports society of deaf football teams, went to training camps , participated in the matches. But, apparently, he never thought about the sport seriously and easily abandoned football when he was cast in a leading role of a film. "
"During the shooting, Fesenko was isolated from his street friends for three months and lived in a rented apartment supervised by actors assistant. Drinking alcohol and participation in the protests was strictly prohibited for him. As it turned out later, the ban was violated repeatedly. "
Without a doubt, this film refers to a number of cinematic and social issues, it also introduces a group of young talented actors and Grigory Fesenko is a  leading actor. If he gets the chance that all these actors deserve, not only Fesenko but they all can be part of a group of international, notable, famous, and popular actors.
Starring: Grigoriy Fesenko, Yana Novikova, Rosa Babiy, Kiril Koshik, Alexander Osadchiy, Alexander Sidelnikov, Ivan Tishko, Alexander Dsiadevich, Yaroslav Biletskiy, Alexander Paniva  among many others.
List of cast members:
Grigoriy Fesenko (as Sergey)
Yana Novikova (as Anya)
Roza Babiy (as Svetka)
Oleksandr Dsiadevych (as Gera)
Yaroslav Biletskiy
Ivan Tishko
Oleksandr Osadchyi (as King)
Oleksandr Sydelnykov
Sasha Rusakov
Denys Hruba
Dania Bykobiy
Lenia Pisanenko
Oleksandr Panivan (as the Woodworking teacher)
Kyrylo Koshyk
Maryna Panivan
Tetiana Radchenko (as the principal of boarding school for the deaf) Liudmyla Rudenko
The film won the Nespresso Grand Prize, as well as the France 4 Visionary Award and the Gan Foundation Support for Distribution Award at the 2014 Cannes Film Festival's International Critics' Week section. The Tribe won both the Grand Prix and the Prix Révélation at Critics' Week . It appeared on several critics' lists of the ten best films of 2014.
"It is remarkable film craft above and beyond the use of sound, and features one of the year's most apocalyptic endings." Drew McWeeny, HitFix
"Set in a school for deaf teenagers, it re-imagines the language of sight and sound (or the absence of sound) in cinema to startlingly original effect; you watch and listen in a way that's entirely fresh and unfamiliar." Jonathan Romney, Sight & Sound
"Cinema never ceases to surprise and amaze, and Slaboshpitsky's début is a film that will leave you literally speechless." Cine Vue
The Tribe (2014)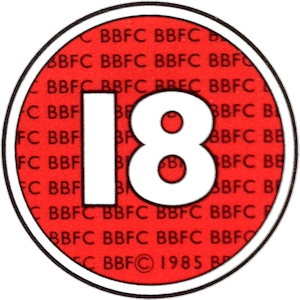 Rated 18 | 2h 6min | Crime, Drama / http://www.imdb.com/title/tt1745787/
For more information about the film, please see:
1) metacritic
http://www.metacritic.com/movie/the-tribe
2) rotten tomatoes
http://www.rottentomatoes.com/m/the_tribe_2015/
3) not full list of award and lot information about film on american wicipedia
https://en.wikipedia.org/wiki/The_Tribe_(2014_film )
4) Number of nomination and award on imdb.com page including american critics,
as well – London film critics circle nomination – not full list
http://www.imdb.com/title/tt1745787/awards?ref_=tt_awd
english-american-australian selected links
Awards list IMDB
http://www.imdb.com/title/tt1745787/awards?ref_=tt_awd
SIGHT AND SOUND
http://www.bfi.org.uk/news-opinion/sight-sound-magazine/reviews-recommendations/film-week-the-tribe
ROLLING STONE
http://www.rollingstone.com/movies/news/how-sign-language-thriller-the-tribe-became-2015-s-most-intense-film-20150615

VARIETY
http://variety.com/2014/film/reviews/film-review-the-tribe-1201250732/
INDIEWIRE
http://www.indiewire.com/article/cannes-review-shocking-sign-language-drama-and-critics-week-winner-the-tribe-is-an-unprecedented-cinematic-accomplishment
INDIEWIRE
THE HOLLYWOOD REPORTER
Todd McCarthy: The 10 Best Films of 2015. The Tribe #1
NEW YORK TIMES
WALL STREET JOURNAL – June 26th, 2015
http://www.wsj.com/articles/the-tribe-review-dark-existence-in-a-silent-world-1435249652
LOS ANGELES TIMES – June 26, 2015
http://www.latimes.com/entertainment/movies/la-et-mn-the-tribe-review-20150626-story.html
LOS ANGELES TIMES – June 26, 2015
"'The Tribe' Director Aims For Realism in Depicting Troubled Deaf World" by Mark Olsen
http://www.latimes.com/entertainment/movies/la-et-mn-the-tribe-deaf-community-20150626-story.html
THE GUARDIAN
http://www.theguardian.com/film/2015/may/14/the-tribe-review
NEW HUMANIST
https://newhumanist.org.uk/articles/4941/ukraines-generation-without-protection
LA REVIEW OF BOOKS
https://lareviewofbooks.org/essay/the-tribe-and-the-language-of-cinema
INTERTAINMENT WEEKLY
http://www.ew.com/article/2015/07/31/why-tribe-perfect-videogame-movie
FANDOR Interview
https://www.fandor.com/keyframe/signs-of-the-times-the-tribe
Irish Times, Interview
http://www.irishtimes.com/culture/film/the-tribe-it-somehow-became-the-most-celebrated-ukrainian-film-since-the-beginning-of-cinema-1.2212563?
utm_source=dlvr.it&utm_medium=twitter
DAZED  Interview
http://www.dazeddigital.com/artsandculture/article/24661/1/the-sign-language-film-we-can-t-stop-thinking-about
FILMUFORIA Interview
http://www.filmuforia.co.uk/plemya-the-tribe-2014-interview/
TWITCHFILM Interview
http://twitchfilm.com/2015/04/interview-the-tribe-won-37-awards-success-and-corruption-with-myroslav-slaboshpytskiy.html
HITFIX
http://www.hitfix.com/motion-captured/review-the-tribe-uses-only-sign-language-to-tell-a-hard-and-haunting-story
http://www.rogerebert.com/cannes/critics-week-winner-the-tribe-is-disturbing-original-and-dialogue-free
CINEVUE
http://www.cine-vue.com/2014/09/toronto-2014-tribe-review.html
SIDNEY MORNING GERALG 
http://www.smh.com.au/entertainment/movies/shocking-silence-of-ukrainian-director-myroslav-slaboshpytskys-film-the-tribe-20150429-1mvvgo.html
WORLD CINEMA  GUIDE
http://www.worldcinemaguide.com/the-tribe/ 

france links
OLIVIER PIERE. ARTE
http://www.arte.tv/sites/fr/olivierpere/2014/05/23/cannes-2014-jour-10-the-tribe-de-miroslav-slaboshpitsky-semaine-de-la-critique/
LE FIGARO
http://www.lefigaro.fr/cinema/2014/09/30/03002-20140930ARTFIG00294-veronique-poulain-il-n-y-a-rien-de-joli-dans-ce-tres-beau-film.php
LE FIGARO
http://plus.lefigaro.fr/tag/myroslav-slaboshpytskiy
http://www.abusdecine.com/critique/the-tribe
LUI magazine
http://www.luimagazine.fr/culture/cinema/festival-cannes-2014-the-tribe/